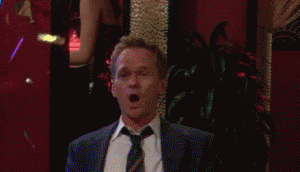 Step 1: iOS 7 – Bring up the toolbar from the bottom of your screen and TURN ON your DO NOT DISTURB Button
iOS 6 – Go to your settings and TURN OFF notifications or TURN ON do not disturb.
Step 2: If there are people sitting behind you facing you, set your iPad flat on your table; otherwise set your iPad up so that it faces you. Make sure your screen is bright enough to see from this angle.
Step 3: Click the link below and begin your Fall 2016 Common Assessment
Step 4: Please fill out honest the Student Feedback Form so that I can improve my teaching (or keep doing what I'm doing)
Step 5: Work on something Academic for the remainder of the time allotted.